GST has been implemented from July 1, 2017 in India. The active govt believes that GST will be a prominent step to boost the Indian economy.
In the same raw, to make GST more understandable for the public as well as professionals, a Jaipur-based taxation software company, SAG Infotech Pvt. Ltd. has developed a GST Helpline Mobile App. The app is designed to run on both the popular platforms, i.e., Android and iOS.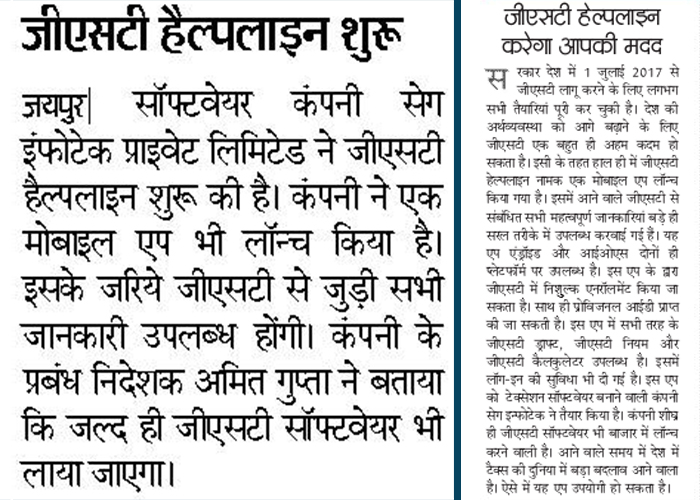 This GST helpline app consists all the information related to the GST such as latest GST news, blogs, articles, FAQs, GST Draft, GST Rules, GST Calculator and more. Moreover, the app also enables the users to log-in the official state-wise website.
Related : Download GST Helpline App for iOS
Launching the GST Helpline App, the CEO and Founder of SAG Infotech, Amit Gupta also mentioned that company has introduced Gen GST software.
Since the GST is the biggest change in the history of Indian Economy, this app can be quite helpful in solving the GST related queries.