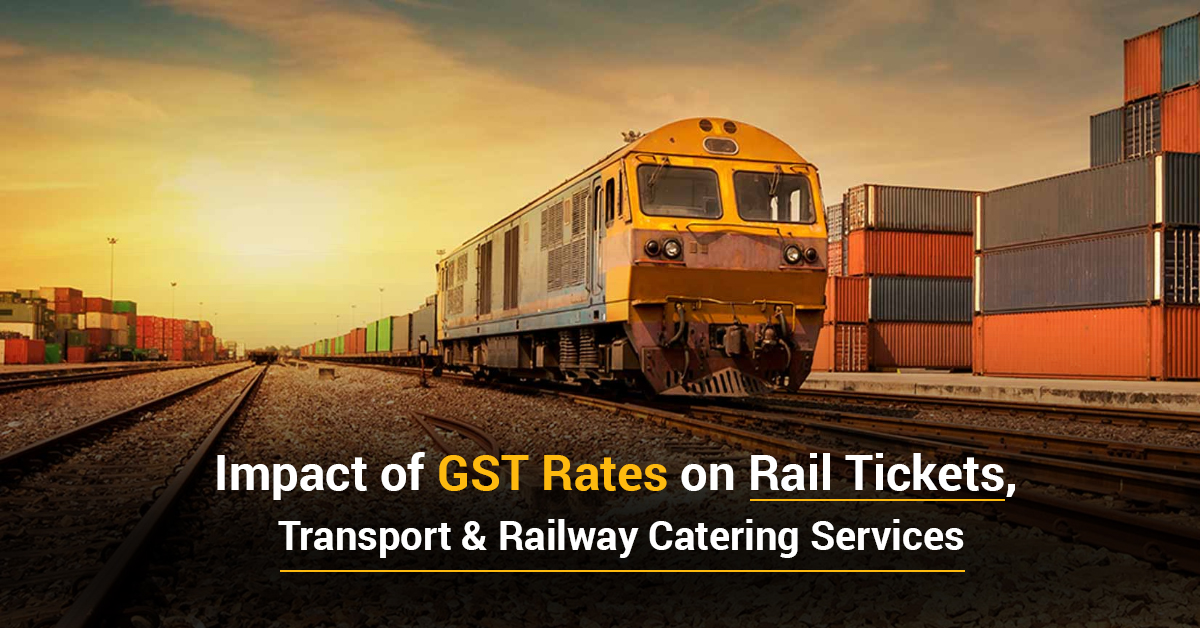 The Goods & Services Tax (GST) launched in July 2017 in India is a consumption based indirect tax levied on the supply of specific goods and services.
How does GST affect travelling and eating in Indian Railways?
In this article, we will discuss the impact of GST rates on railway tickets, transportation and catering services.
GST Rate on Rail tickets and Transport Services
GST is applicable to all the supplies of goods and services made through the railways, including passenger tickets, commercial transports and catering services. Read More