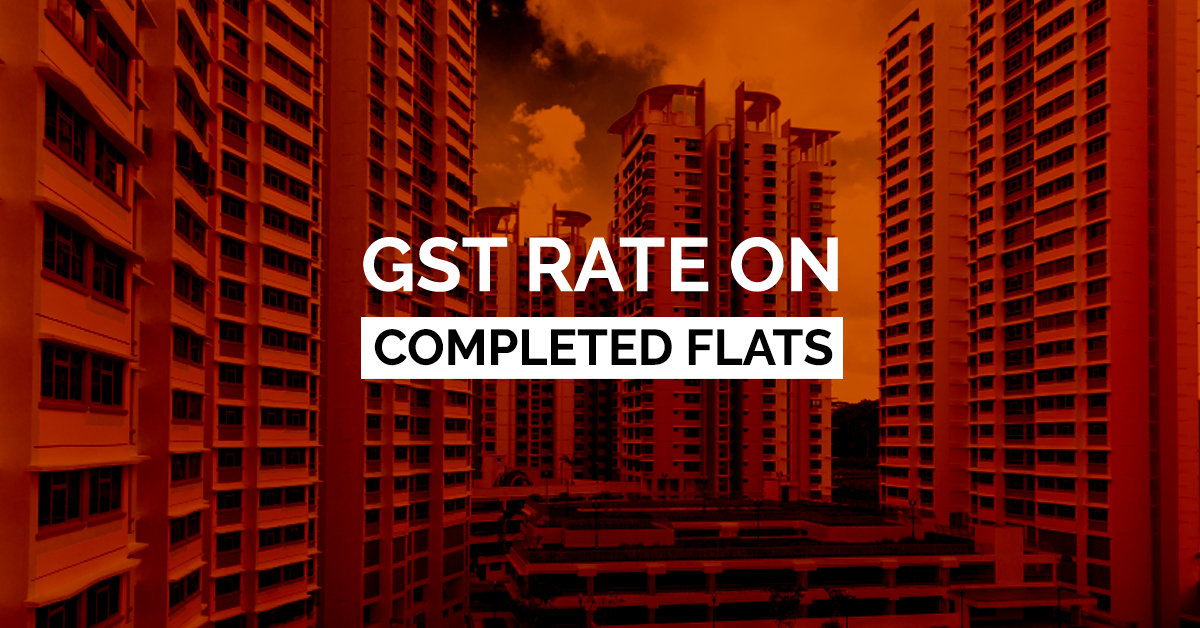 GST (goods and Service Tax) is an indirect tax which applies to all supply of goods and services. When it comes to buying a home, GST is applicable but only on under-construction properties because here construction refers to the supply of service.
How is GST Applicable to Completed Flats?
When we talk about the fully constructed apartment or home, there is no GST rate on completed flats.
This is because a completed project – ready-to-move apartment or villa is neither a good nor a service. When the property is under construction, the developer is giving a service to the buyer by building or constructing the project and so the GST is imposed. But in a completed project, there is an absence of service and so no GST is applicable. It is a property on which stamp duty is paid. Read More